Quick start-up guide for ESP8266
The ESP8266 Wifi-to-serial transceiver is the latest and most inexpensive way to get your project connected to the Internet. If you wonder how to setup up this thing in your project, this Start-Up PDF guide from rancidbacon.com will be very helpful to you.
Out of many ESP8266 modules available in the market, the ESP-01 version is the most popular one. While the headers are 0.1″ pitch, the pin arrangements are not breadboard friendly and are not labeled on board, which makes it little inconvenient for breadboarding. So you might be interested in our Breadboard Friendly Adapter  (shown below) with clear pin labels printed on the board to make prototyping with the ESP-01 module easier.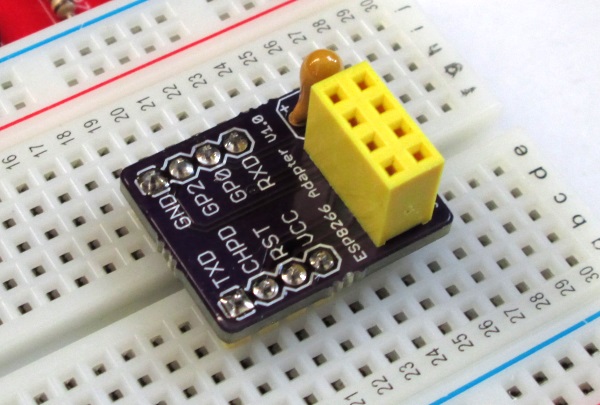 Buy ESP8266 Breadboard adapter
Related Posts