Embedded Lab projects built by Kevin Murphy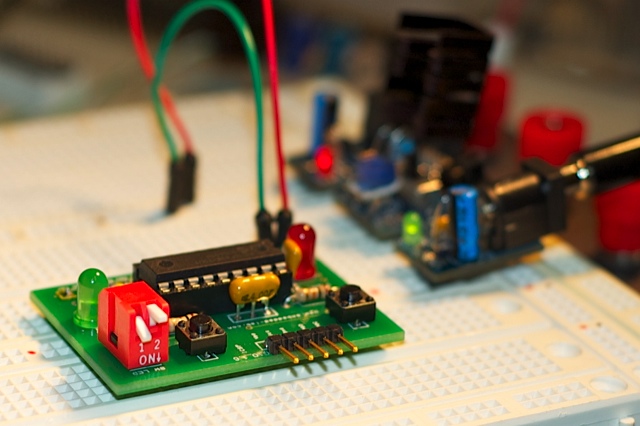 Kevin Murphy from New Boston, Michigan is a regular reader of Embedded Lab. He adapted our digital timer project to fulfill his need of a programmable timer switch for his darkroom. Here are some pictures that he has sent us showing how his assembled PCB of this project look like.
He also received a PCB for the 18-pin PIC16F board from us last week. The following pictures shows his assembled breadboard module for PIC16F628.
Thank you, Kevin for sharing these pictures with us.
Related Posts