Another weather station using modular design approach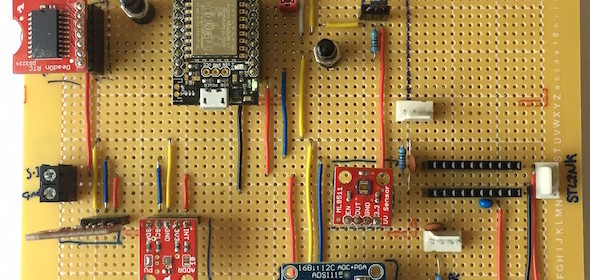 Nevyn's entry to the 2016 Hackaday Prize contest is a modular weather station built using a number of sensors mounted on a general purpose circuit board. The sensor readings are captured by ESP8266 and sent out to the internet.
The initial project supports the following measurements:
– Air temperature
– Air pressure
– Humidity
– Ground temperature
– Light intensity (luminosity)
– Ultraviolet light intensity
– Wind speed
– Wind direction
– Rain fall
The weather station will be designed to work off-grid with limited capacity to store data for upload at a later date should an Internet connection fail temporarily.
Related Posts