Meet CrowPi2: An all-in-one portable Raspberry Pi laptop for STEAM learning and rapid prototyping

When it comes to STEAM (Science, technology, engineering, art and math) education, the Raspberry Pi is perhaps the most affordable, powerful, and versatile learning tool for all ages and skill levels. The versatility of this little computer comes from its incredible interconnectivity feature that offers direct connection of sensors and electromechanical components, thereby allowing the users to learn embedded hardware and programming in a very simple and engaging way. Since it first came out in 2012, the Raspberry Pi has been the most adventurous tool of teachers in the classroom to foster learning, awareness of computer programming, and extend the computer capabilities to multiple domains of education. The best way to learn Raspberry Pi is by doing projects. There are tons of starter kits available in the market for Raspberry Pi to satisfy both the programming and hardware needs. Elecrow's has just announced a kickstarter campaign for their latest CrowPi2, which is an unique development platform combining the power of the Raspberry Pi computer with a bunch of sensors, displays, and software applications in a form of portable laptop suitable for easy learning and rapid prototyping.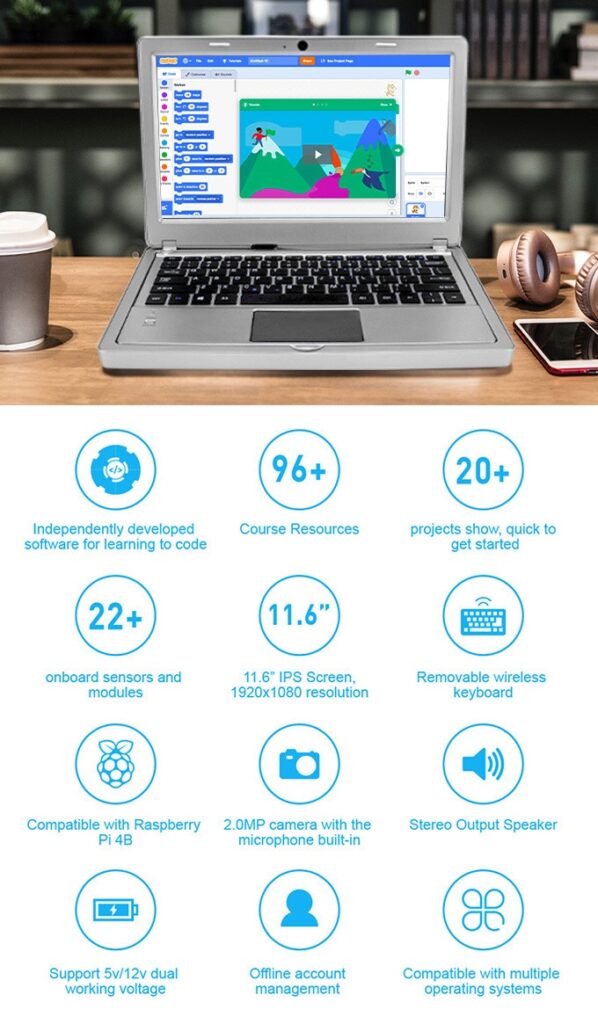 For more details on the introduction pricing and onboard features of CrowPi2, visit the Kickstarter page.
Related Posts