MikroElektronika releases EasyPIC v7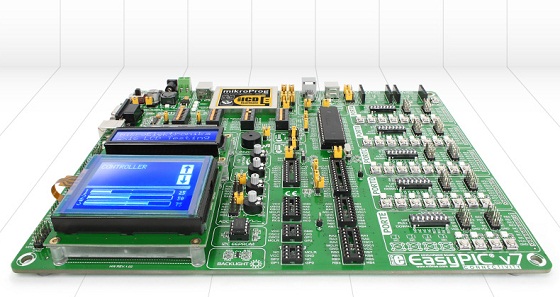 MikroElektronika has just released EasyPIC v7, a latest edition to its successful EasyPIC series development boards for PIC microcontrollers.
" This is a very special day for us. We are excited and honored to present you with the new version of our famous brand – EasyPIC v7 is here!
We've asked ourselves what can we do to improve such an amazing board as EasyPIC6, and even if it seemed like a tough assignment, we have done some outstanding interventions in design and functionality, and made a new board no one can stay indifferent to.
For the first time in EasyPIC's almost 10-year history, we've grouped PORT headers, LEDs and Buttons in an Input-Output groups, thus making them easier to use than ever before. We've equipped the boards with tri-state DIP switches, so placing pull-up or pull-down jumpers to desired pins is now just a matter of pushing the switch."
More at:
http://www.mikroe.com/eng/news/view/363/easypic-v7-is-released/
Related Posts