Starting STM8 Microcontrollers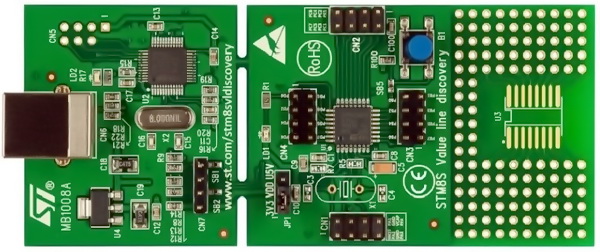 Hardware Tools
The list of hardware tools needed is not very long.  We will obviously need a STM8 board and I prefer a Discovery board over any other board since it comes with a built-in ST-Link programmer/debugger hardware. If you have some other board like the ones I already showed, you will need a ST-Link programmer. I recommend an additional ST-Link programmer apart from the one available on board.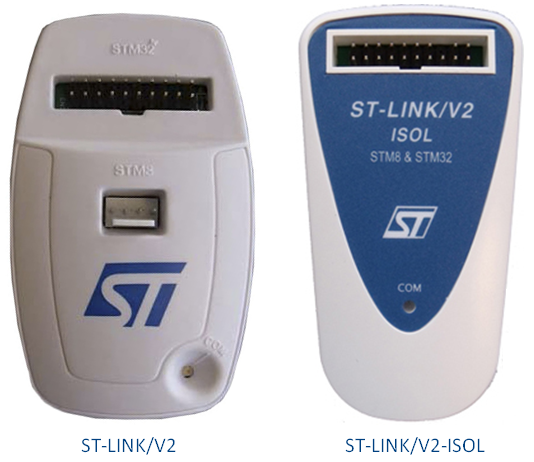 ST-Link programmers/debuggers communicate with target STM8 micros via SWIM interface. This interface is the standard for all STM8 micros. Basically, it is a four-wire interface with two wires (VDD and GND) being used for powering the target. The rest two are reset I/O and SWIM I/O. In the official ST-Link V2 programmer unlike other ST-Link programmers, there is a dedicated port for SWIM interface with STM8 inscribed near it. Cheap USB thumb drive-sized ST-Links are also available in the market. They are portable and as good as the official ones. You can also DIY your own ST-Link programmer as the design for it is open source.

Apart from these we will also require some basic electronic lab stuffs like a USB-to-serial converter, connecting/jumper wires, LEDs, buttons, various types of sensors, etc. that are typically found in a common Arduino starter kit.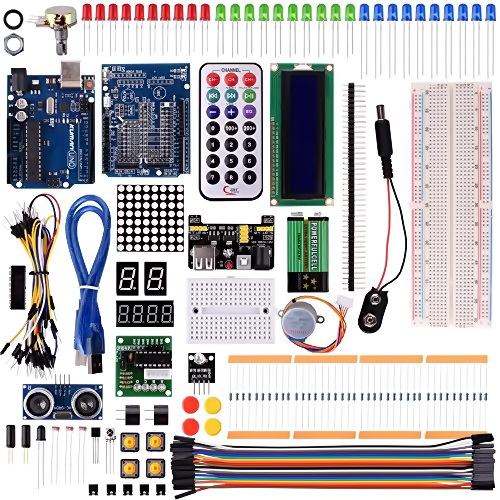 It is yet better if you have either a logic analyser or oscilloscope. A good digital multimeter (DMM) and a well-regulated DC power supply/source are must haves. You can also use a cell phone charging power bank as a power source since Disco boards have USB ports.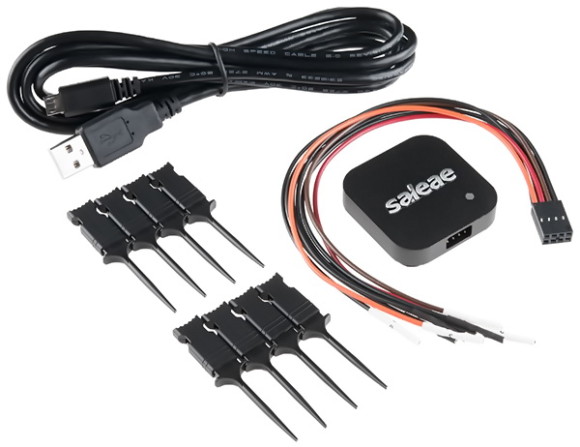 Related Posts