Starting STM8 Microcontrollers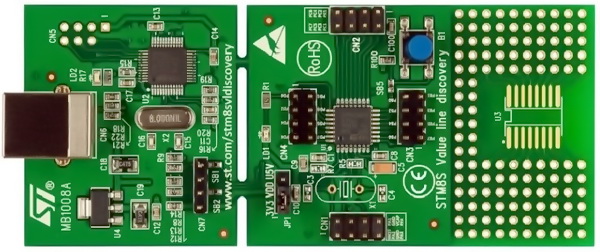 STM8CubeMX
Should I or should I not feel fortunate was my question at the time of writing this article and that's because STM8CubeMX was released in late February 2017. Yes, that's the time when I was compiling all these STM8 stuffs together. Prior to that I was wondering about a software similar to STM32CubeMX but for STM8s. Back then, I could not find one and raw documentations were only helpers. Although it is still in its early stages of development and still not as robust as its STM32 cousin in terms of code generation capabilities and other areas, we can expect great innovations in the near future. It reminds me of the early days of STM32CubeMX. Not everyone expected it to overcome all the challenges in a very short period of time.  At present, we can use STM8CubeMX for common info on STM8 chips like pin assignments/mapping, basic technical specs like memory capacities, possible clock configurations, etc. I can just wonder the potential future integrations and bug fixes. Power consumption calculator is one such tool hopefully to be integrated. STM, most likely, has some serious big plans for it. Nevertheless, we must thank STM for this cool software.
Visit http://www.st.com/en/development-tools/stm8cubemx.html to download.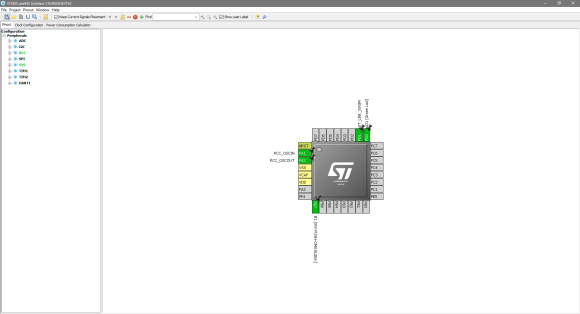 I recommend using it only as reference for now. Don't make yourself dependent on it. There are still many bugs fixes that are yet to be addressed. One example is as in the above screenshot. Notice Timer 4 (TIM4) is missing although STM8S003 micros have this timer. I'm pretty sure the software developers are working hard on such silly issues. For now, it is more like a promise of good tidings to come. This is why I haven't included it in the "must-have" software list and wanted it to be discussed separately.
Related Posts