Exploring STC 8051 Microcontrollers – Coding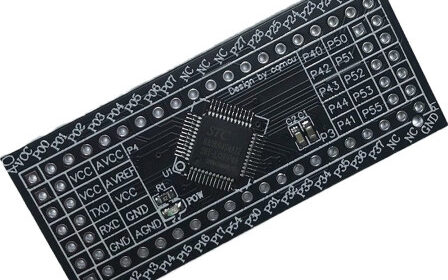 About STC8A8K64S4A12 Microcontroller and its Development Board
This is the continuation of my first post on STC 8051 Microcontrollers here.
Many Chinese microcontroller manufacturers develop awesome and cheap general-purpose MCUs using the popular 8051 architecture. There are many reasons for that but most importantly the 8051 architecture is a very common one that has been around for quite a long time. Secondly, manufacturing MCUs with 8051 DNA allows manufacturers to focus less on developing their own proprietary core and to give more effort in adding features. Holtek, Nuvoton, STC, etc are a few manufacturers to name.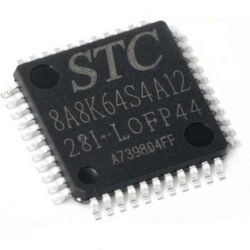 Rather than mastering a good old 8051-based microcontroller like the AT89C52 or similar, it is better to learn something new that has many similarities with that architecture. As mentioned earlier, STC has various flavour of microcontrollers based on 8051 cores. STC8A8K64S4A12 of the STC8 family is one such example. Here for this documentation, I will be using this MCU specifically. In short, it is a beast as it offers lot of additional hardware that are usually not seen in regular 8051s. Some key features are listed below. The red box highlights the STC8A8K64S4A12 micro in particular.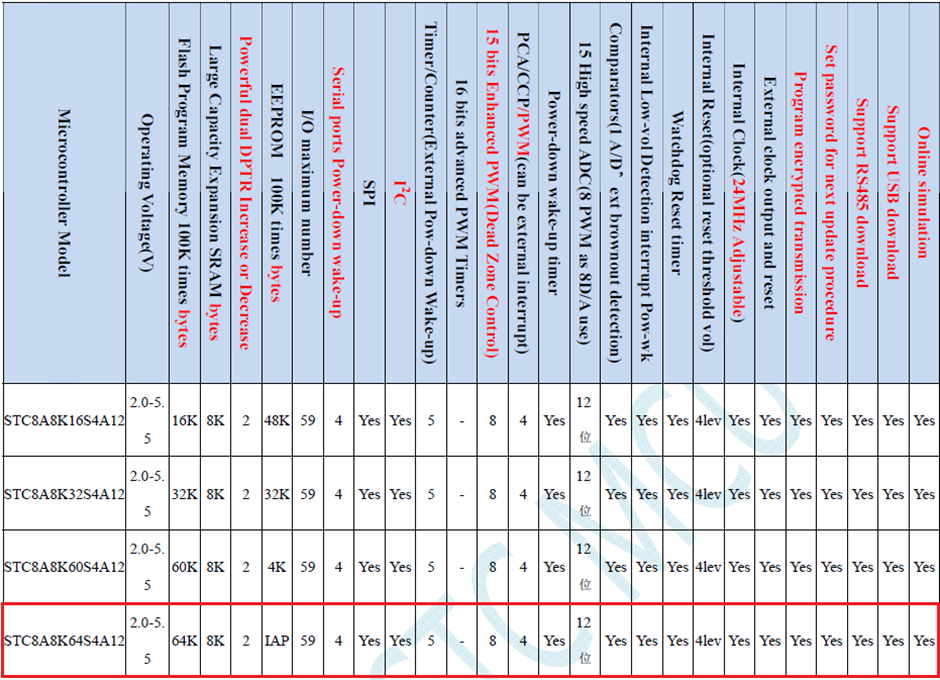 I chose STC8A8K64S4A12 for this tutorial for all of its rich features. My favourite features include 12-bit ADC, multiple timers, reduced EMI feature and PCA module.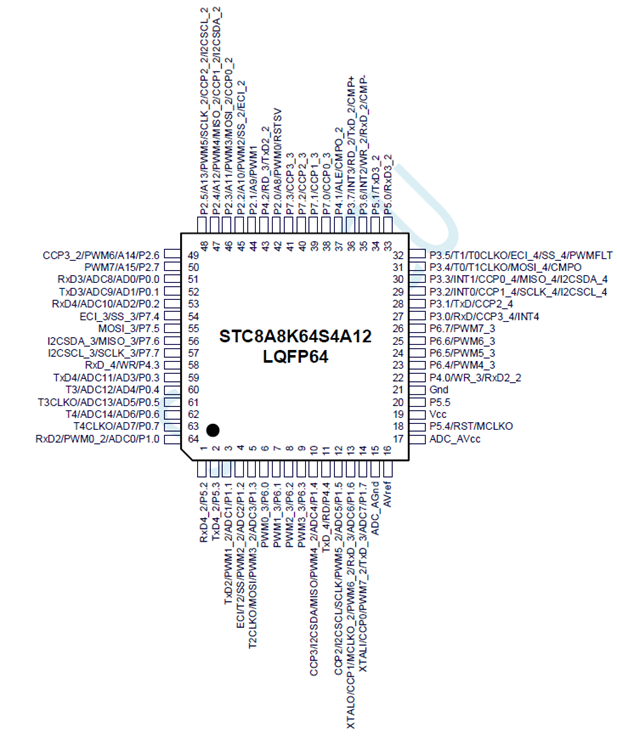 Now let's see the naming convention of STC microcontrollers. The figure below shows us what the name of a STC8 micro means: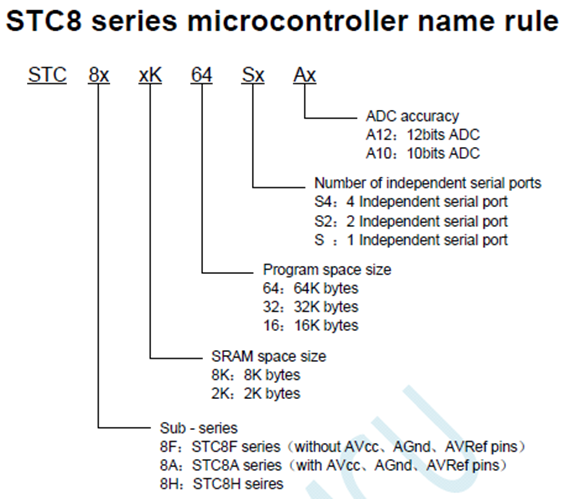 The name STC8A8K64S4A12 is quite a mouthful and given the nomenclature info, STC8A8K64SA412 is actually a STC8 series micro with on-chip 12-bit ADC, 8kB SRAM, 64kB code space and 4 hardware serial (UART) ports. Apart from these hardware thingies, the naming convention does not reveal other cool features, for if it had been so, the device name would be even longer.
Initially I wanted to make this tutorial with the STC15F(L)204EA microcontroller but later I changed my mind because STC8A8K64S4A12 is much richer in hardware peripheral terms than STC15F(L)204EA, not to mention several similar hardware are present in both models of microcontroller. Since I planned to use STC8A8K64S4A12, I waited for the arrival of the board shown below before completing this work. Although this development board is an official board, it has been smartly designed for fast learning and rapid deployment of projects. As a matter of fact, if someone learns about this micro with this board, he/she will rule over all of STC's 8051-based line-up.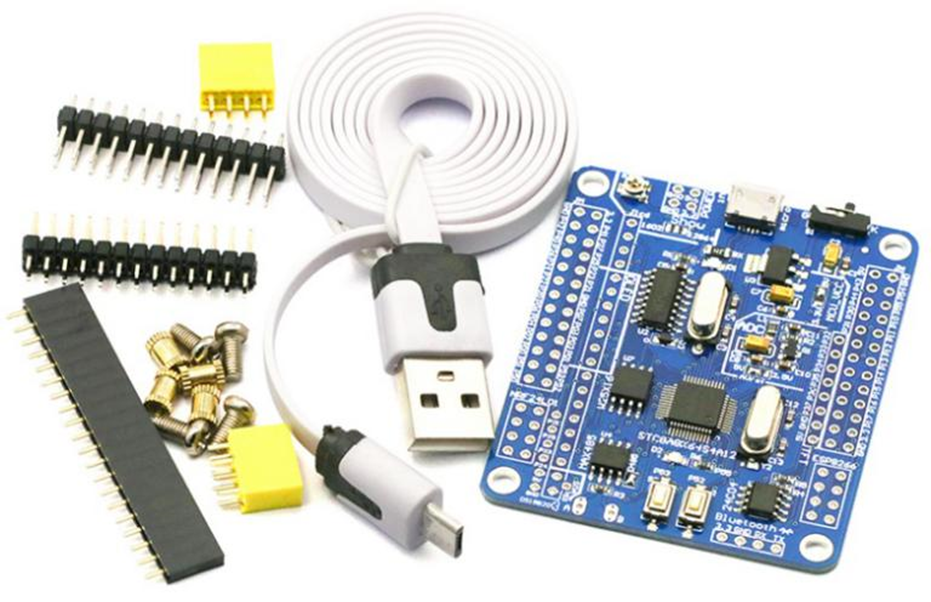 This board has the following schematic and it will be needed throughout this tutorial.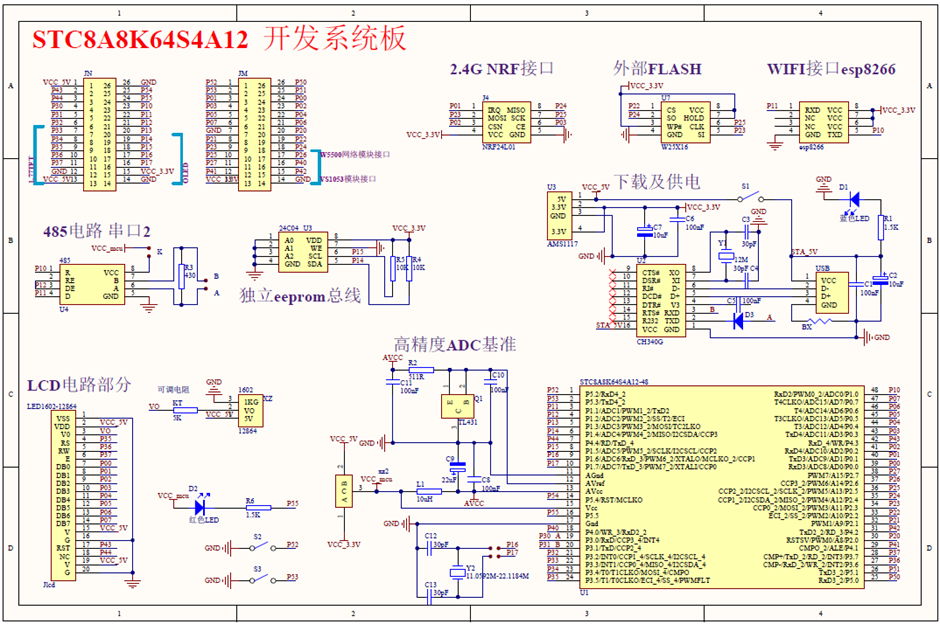 On board, we have connectors for OLED display, GLCD, LCD, TFT Display, nRF24L01 transceiver, ESP8266 Wi-Fi module, etc. We also have on board W25x16 flash, 24C04 EEPROM, RS485 communication bridge and a CH340G USB-serial converter that doubles as an on-board programmer.
Related Posts